Articles by and about our team!
Pandemic Pitching, A Primer
The coronavirus crisis has caused ad budgets to shrink, forcing lay-offs and freelance-freezes at many outlets. This means pitching will be more challenging for a bit. Our founder and instructor Amanda Castleman offers some recommendations for flourishing in our new normal…
How Creativity Can Help Us Cope with the Pandemic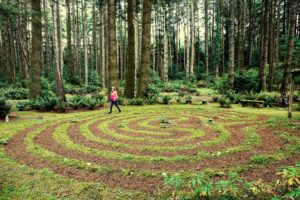 Write Like a Honey Badger Instructor Alex Leviton had to evacuate her Seattle rental twice during the COVID-19 outbreak because of asbestos exposure. From temporary digs, she discusses how imagination and creative play can help us all deal with coronavirus fears and lockdown pressures. This Q&A also explores how to set aside "productivity porn" and performance pressure, charting your own course through the pandemic disruption.
Building a Creative Travel Blogging Business
Lisa Niver, The Plug by Xomad
"In terms of pitching during COVID-19, [Instructor Amanda Castleman] told me to remember "Be extra, extra patient with yourself and others. With 27 years of experience and a good reputation, I'm getting ghosted right now. So are A-list friends, who normally have to shoo away clients. It's just going to be the unpleasant new normal for a while. All the crickets and rejections are absolutely no reflection on you, your work, or even the idea. Remember, even when you're not landing work, you're improving your skills and getting on editors' radar!"
Researching New Freelance Journalism Markets
WLHB Founder Amanda Castleman
Over 20 resources to help with the eternal bugbear: what to pitch — and where and to whom and how much will it yield?
How to Become a Travel Writer: 3 Writing Courses I Recommend
Leyla Giray Alyanak, Women on the Road
"I've taken three of the courses [Amanda Castleman] led before launching Write Like a Honey Badger. At times, her simple line-by-line improvements have helped shoot my own prose right off the page.
"What I also like is that this female-owned school is dedicated to increasing diversity in the media and offers a needs-based scholarship each term to POC, LGBTQIA and non-binary authors. Remember, over 70% of national bylines are still male. Write Like a Honey Badger wants to change that by empowering more voices to report with the verve of the world's most ferocious animal!"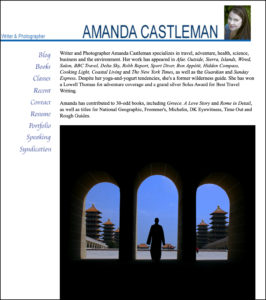 5 Easy Steps to a DIY Writer's Website
WLHB Co-founder Amanda Castleman
You don't need a designer. Or even a site-building service like Wix or Weebly (which can trap your content in an expensive, proprietary format that won't export smoothly, should you change hosts). Set aside a few hours, open a Blogger or WordPress account, and have at it.
Damn Right: I Do Make a Living Writing About Food
WLHB Instructor Naomi Tomky
Last month I billed $9,300 writing about food and travel as my full-time job. I'm not a dude or a staff writer. I don't live in New York and I didn't come into this with any connections. I make money as a food writer because I run my freelancing like a business owner (I mean that in the least Donald Trump-y kind of way), not a creative.