Write Like a Honey Badger is an online writing school dedicated to bringing more voices into the media via scholarships. That means we want to see more than the same faces—and those that look like them—gracing contributor pages and climbing the mastheads. To encourage new perspectives and invite the outsiders in, we reserve at least one spot in each workshop for a needs-based student.­­ This has been part of our core mission since the school launched in 2019.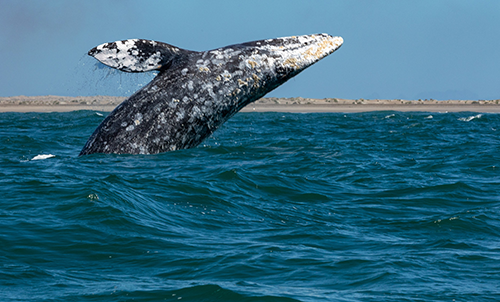 Winners don't pay a dime. We've baked this cost into our business plan, so we never need to hesitate when someone says that writing is their dream, but they don't know where to start or how to afford it.
WLHB's standard scholarships are reserved for people of color, LGBTQIA+ and non-binary authors, and other writers from under-served and under-represented backgrounds without the means to otherwise afford our classes.
During the pandemic, WLHB began offering partial scholarships in addition to our usual full-ride fellowships. We will continue this whenever we can.
Please check out our gallery of scholarship winners below!
Interested in applying? Please read through our terms and conditions and then fill out the below form at least three days prior to the beginning of a class.
WLHB maintains the right to publish the name, photo and a short bio of each winner. (If this could be problematic, please reach out. We'll figure out a workaround! And note: to keep the classroom an egalitarian experience, we only feature winners after their workshops have concluded.)
Terms and Conditions
The contest is sponsored by Write Like A Honey Badger and judged by founder Amanda Castleman. Her decision is final. She may choose no winner if entries fail to meet the requirements or enrollment is too low (less than three students).
Applications must be received at least three days before the class's launch. WLHB will notify all candidates of their status the day before the workshop begins (or day of, in rare cases).
Prior applicants can re-submit, as can past winners for different courses.
By applying, the entrant confirms the following:
That they identify as one or more of the under-served or under-represented groups or backgrounds mentioned above. AND
That they are otherwise unable to afford to take a class
Submissions that promote hatred of any religion, ethnicity, sex, or gender-identity will be disqualified.
All applicants retain copyright on their works, but winners grant Write Like A Honey Badger permission to share their headshots and 150-word bios online to help inspire others. Submission indicates acceptance of all contest rules.
Please be considerate when applying: these scholarships are designed to help students who could not otherwise afford to take a class. We thank students with the means to pay for supporting our mission and contributing to the fund to support writers with more limited means.
Applicants will automatically be added to our mailing list. Please hit "unsubscribe" if you wish to opt out!
The prize
A complimentary workshop with Write Like A Honey Badger
The RECIPIENTS
A gallery of Write Like a Honey Badger scholarship winners…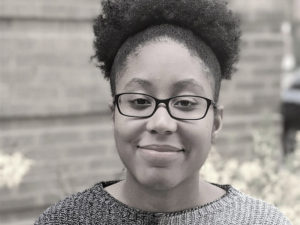 ROBIN MOSLEY — Robin Mosley is a Chicago native who writes about Black American foodways. Her love of food started with her grandmother's Mississippi cooking style and her mother's twist on these Southern classics. When she writes, she brings awareness to the joy of Black American heritage she holds dearly in her life and in food culture. She's written for The Kitchn, TalkPoverty and other spaces. You can find her other writing at robinmosley.com.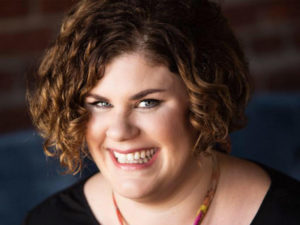 AMY ESTES — A queer educator and stand-up comedian, Estes hails from Northern California. When she's not teaching middle school English, she loves to be on stage making people laugh, spending time with her wife and dogs, and drinking a lot of coffee. She writes humor for sites like McSweeney's and Slackjaw, and her work has appeared on Huffington Post, The Financial Diet, Livability and POPSUGAR.
Instagram: @amysgotjokes
Linked In: Amy Estes
Twitter: @amysgotjokes
ARUNDHATI NATH — Arundhati Nath is a full-time, visually impaired freelance journalist, personal essayist, translator and children's author from Guwahati in Northeast India. She writes about disability and human rights, development, women's issues, parenting, early education, travel, books, healthcare, culture, the environment, wildlife and conservation. She has been published in The Guardian, CSMonitor, Aljazeera English, BBC Wildlife, South China Morning Post, Reader's Digest and others. She has authored two children's picture books and one of them is published in five languages. It is about a visually impaired 10-year-old girl who loves playing cricket!
Website: www.arundhatinath.com
LinkedIn: Arundhati Nath
Twitter: @natharundhati
SARA GIZA — Originally from Flint, Michigan, this queer activist, freelance writer and student is a third-generation American from both Syrian and Polish immigrants. She's divided her time over the past decade between advocacy work and writing. She's worked heavily with survivors of intimate partner violence/sexual assault, as well as with individuals with disabilities. In her final year of graduate school for Social Work, she's also a current cohort member of the Executive Program on Leadership Strategy for Violence & Abuse Prevention via the University of Pennsylvania/The Ortner Center on Violence.
Giza has worked with numerous regional publications in the different states where she has lived, including LEO Weekly and The Voice-Tribune in Louisville, Kentucky, as well as Scripps Treasure Coast Newspapers and Vero Beach Magazine in Florida. Currently, she's a writer for Embrace Magazine, central Florida's first LGBTQ+ publication. She aims to combine her two passions, by coving social justice issues.
Instagram: @searingsara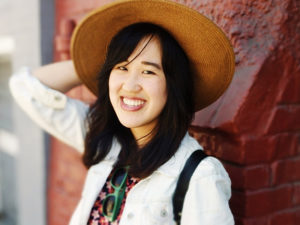 JULIA CHEN — Born and raised in Los Angeles' San Gabriel Valley, Julia Chen (she/her) is a Chinese-American writer still aspiring to be the Miyazaki heroine she knows she can be, which might explain why her first ever published piece was about (literal) toast. She is a theater devotee and arts administrator with experience working NYC's Off-Broadway theater scene, but her first home has always been the page. Julia is also a Fiction Reader for The Offing and was most recently a finalist for Kundiman's 2019 Mentorship Lab. She is most captivated by stories with a strong sense of place and aspires for her own words—on food, travel, and otherwise—to find their way forward to professional bylines.
Website: juliahchen.com
LinedIn: inkedin.com/in/juliachen8/
Instagram: instagram.com/passthejujubes/
SHAISTHA KHAN — Shaistha is a second-generation Indian living in Saudi Arabia. A third-culture kid, her search for "home" has led her down a path of seeking out and reporting on culture in the Gulf region and within the South Asian diaspora. Her work has been featured in The Huffington Post, Aramco World, Travel + Leisure, and more.
LinkedIn: shaisthakhan
Twitter: khan_shaistha
KURT SUCHMAN — Originally from New Jersey, this freelance writer and editor-for-hire is transplanted in Seattle. With a focus on music, arts, culture and lifestyle topics, they have contributed to Paste Magazine, among other music publications.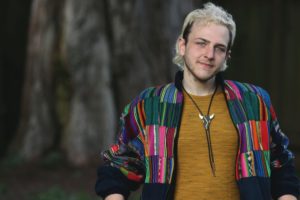 Kurt aspires to expand their beat and grow their bylines with the help of Write Like a Honey Badger. Coming from a long line of restaurateurs, service workers and food lovers, Kurt is excited to delve deeper into food writing.
Instagram: @kurtinterrupted
Twitter: @KurtInterrupted
Website: https://muckrack.com/kurtinterrupted
ANNICK MÉGIE — Meet the writer, cook, food stylist and photographer behind Tchakayiti, a food blog devoted to Haiti's culinary culture and traditions. She was born and raised in Haiti where she currently lives and works as an advertising and social media professional.
Instagram: @tchakayiti
Twitter: @tchakayiti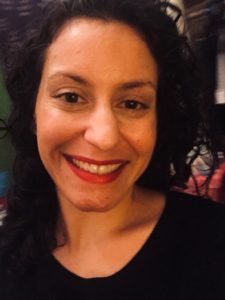 BRITTANY VARGAS —  This Latina creatrix writes about travel, entertainment, spirituality, counterculture, and life in the San Francisco Bay Area. She grew up on her mother's travel tales and had a lust for adventure at a young age. Studying in Paris, working in Southeast Asia, and exploring Mexico's temples and jungles have all shaped her world view. She brings her heart into everything she creates, whether it be a piece of writing, a shamanic ritual in the park, or her newest dance moves. She currently writes narrative stories on behalf of refugees at an asylum and immigration law firm.
CHAYA MILCHTEIN — A queer Jewish automotive educator, writer, and speaker, Chaya is the founder of Mechanic Shop Femme. She's made it her life's mission to educate women and LGBT people about their cars. Chaya uses her platform to prove that people — especially femmes — can do whatever they want in the body they have. In addition to cars, she also writes about queer lifestyle and love, and amplifies the voices of women and queer people.
Twitter: @mechanicfemme.
Website: Mechanic Shop Femme
MALIKA BOWLING — The editor at Roamilicious, Malika Bowling also authored The Food Lovers Guide to Atlanta, where this Indian-born, American-raised author lives. She's been featured on HGTV and in The Huffington Post. She has served as a judge at various culinary competitions and food festivals including the World Food Championships.

Facebook: @MalikaBowling
Instagram: @roamilicious
Twitter: @MalikaBowling
Website: roamilicious.com
CARRIE ANN BACK — A proud member of the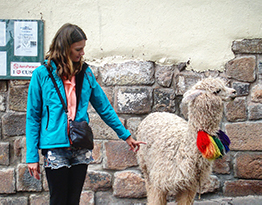 Cherokee Nation, Carrie started an around-the-world journey in 2015. The trip became a slow-travel lifestyle and she's currently based in Siem Reap, Cambodia. She likes uncovering local dishes, spots off the main tourist path, and ethical experiences that benefit local communities.
Instagram: @carrieabk
Portfolio: https://clearvoice.com/cv/CarrieBack
We're thrilled that Jessica Poitevien won our first scholarship for November 2019's Pitch Like A Honey Badger session. She's a big thinker with an equally big heart — a talented and insightful writer to watch!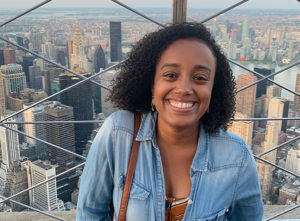 JESSICA POITEVIEN — Having spent her 20-something years between four U.S. states and two other countries, Jessica has had the travel bug for as long as she can remember. She's a New York-born travel writer with Haitian roots, who currently calls both South Florida and Cartagena, Colombia home. If she's not at her desk, you can find her on a dance floor polishing up her salsa skills or on a beach soaking up the sun.
When it comes to all things travel—meeting new people, trying new food, learning about different cultures—Jessica channels her passions into her blog She Dreams of Travel. Her work has also been featured in National Geographic, Alaska Beyond, and Recommend Magazine.
In addition to landing more bylines in a variety of publications, Jessica also aspires to publish a novel (or two).
Instagram: @shedreamsoftravel