Write Like a Honey Badger is an online writing school dedicated to bringing more voices into the media via scholarships. That means we want to see more than the same faces—and those that look like them—gracing contributor pages and climbing the mastheads. To encourage new perspectives and invite the outsiders in, we reserve at least one spot in each workshop for a needs-based student.­­ This has been part of our core mission since the school launched in 2019.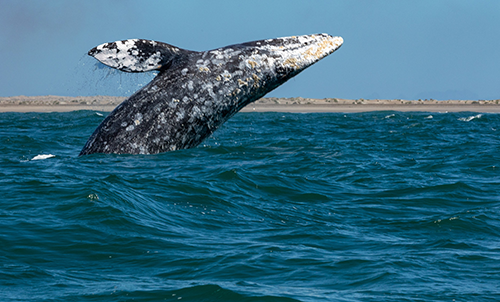 Winners don't pay a dime. We've baked this cost into our business plan, so we never need to hesitate when someone says that writing is their dream, but they don't know where to start or how to afford it.
WLHB's standard scholarships are reserved for creatives who couldn't otherwise afford our classes from marginalized backgrounds (BIPOC, LGBTQIA+ and those who are non-binary or have disabilities, etc.).
During the pandemic, WLHB began offering partial scholarships in addition to our usual full-ride fellowships. We will continue this whenever we can.
Please check out our gallery of scholarship winners below!
Interested in applying? Please read through our terms and conditions and then fill out the below form at least a week prior to the beginning of a class.
WLHB maintains the right to publish the name, photo and a short bio of each winner. (If this could be problematic, please reach out. We'll figure out a workaround! And note: to keep the classroom an egalitarian experience, we only feature winners after their workshops have concluded.)
The prize
A complimentary workshop with Write Like A Honey Badger
APPLY
Please read our terms and conditions, and apply via this form.
Donate or Fund a Scholarship
Want to help advance media diversity? We're grateful for any and all assistance — pitch in here!
SOME PAST AWARD RECIPIENTS
A gallery of some Write Like a Honey Badger scholarship winners…
SHI EN KIM — This freelance science writer (who usually goes by Kim) is a 2021 AAAS Mass Media Fellow at Smithsonian Magazine, and a PhD student in molecular engineering at the University of Chicago. Although her graduate research is on 2D nanomaterials, her writing spans any scientific topic that interests her — so basically everything, from rhyming robot rappers, aging research on the International Space Station, the latest developments in quantum information technology, to the astounding physiology of the lice piggybacking on deep-diving seals. Kim's work has appeared in National Geographic, Scientific American, Ensia, Slate, and others. In her spare time, she loves fencing and backpacking in alpine terrains — starkly different landscapes from the Malaysian tropics where she was born.
AGUEDA PACHECO FLORES — Originally from Mexico, Agueda is a Seattle-based freelance journalist with a focus on Latinx culture and Mexican-American identity. She was previously an arts and culture writer at Crosscut where she enjoyed writing about Chicano galleries, cumbia and emerging Latinx artists in the Pacific Northwest. She also has bylines with The Seattle Times and Seattle Weekly. In 2019, she was awarded a New Journalist of the Year award by the Society of Professional Journalists' Western Washington chapter. Agueda is inspired by her own bicultural upbringing as an undocumented immigrant and proud Washingtonian. Aside from being a writer, Agueda is also a Bristol Bay fisherman, a yogini and a certified Xingona.
Website: aguedawrites.com
Twitter: @AguedaPachecOh
ANNELIESE WILSON — This Afro-Creole cook is the writer behind Conjured Cravings, a virtual kitchen table where memory, history, healing and creativity meet. Her content focus is on documenting the recipes and history of Black foodways, especially as they relate to African Traditional Religions. A Hoodoo practitioner and Omo Awo of the Ifá tradition, Anneliese aims to write about the connection modern cooking and lifestyle culture have to African concepts of wellness. She currently lives in Los Angeles where she works as a non-profit professional.
Blog: www.conjuredcravings.com
Instagram: @conjuredcravings
KRYSTAL JAGOO —  A social worker, Krystal found herself disillusioned by her field's complicity with oppression, especially as a fat, disabled, queer, Indo-Trinidadian, immigrant woman. Jagoo is passionate about equity, as can be seen from her writing and arts programming work. Her articles have appeared in Huffington Post, Healthline, and Prism. Her visual art, "University Ableism Bingo" was featured in Pandemic: A Feminist Response, and the zine, CRIP COLLAB. Jagoo's memoir essay was published in Radical: An Unapologetic Anthology by Women & Gender Nonconforming Storytellers of Color. She hopes to reach and make life more equitable for other folx on the margins with her words, given her personal and professional understanding of the impact of oppression on quality of life.
CHEF STEPH — Her inspiration includes her ancestors of New Orleans and the diaspora, her upbringing in the Pacific Northwest, and travels both local and abroad. Her infused "home-style" cooking brand, Highly Favored, showcases the joyful and safe practices of cannabis consumption. From her food photography to her unapologetic takes on social equity and capitalism, she'll elevate your understanding and appreciation for Black food and Black cannabis culture. As an emerging food journalist, she documents how the communities most affected by criminalization continue to find and create pleasure; this being a revolutionary act against the same system that attempts — but will never be able to — take us out.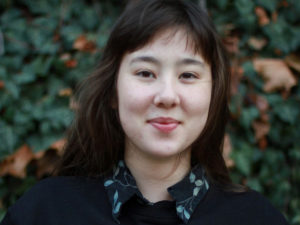 HANNA T. GREGOR — This Korean-American chef and writer focuses on fermentation and labor issues. Now based in Chicago, Gregor grew up in Tokyo, Japan and Hong Kong (S.A.R.). She has worked in restaurants and bakeries — including Passerotto, Kimski, and Middle Brow — fermenting anything she can get her hands on.
Gregor writes from a food worker's perspective, centering food in history and in systems of labor. She is working on an ethnographic archive of food workers' experiences during the coronavirus pandemic. Her cooking has been covered by Food & Wine, and her work can be found in various zines, The South Side Weekly, and in her newsletter, Nutritional Yeast.
Newsletter: https://nuuch.substack.com
Instagram: https://www.instagram.com/peasant.food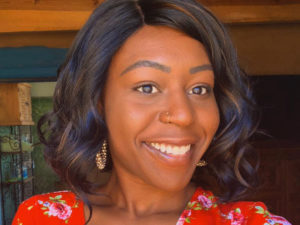 GLORIA KIMBULU — This Spanish-born Black Congolese community and cultural worker lives in the Midwest. She is passionate about Black diasporic histories and cultures, especially in relation to food, music, spirituality, and healing. She is currently researching Congolese food and music histories, as well as the Congo Basin's historical and cultural connections to the African diaspora in the Americas. From her findings, Gloria plans on writing essays that weave in both personal narratives and historical context. For a taste of what these essays will entail, check out her essay on her trip to Cuba. While writing is the storytelling medium most familiar to her, she also seeks to use filmmaking, DJing, and photography as other storytelling methods.
Twitter: https://twitter.com/conamorgloria
Instagram: https://www.instagram.com/conamorgloria
TASNEEM –  This freelance journalist is based in Mumbai, India. She writes on culture, books, gender, mental health and identity. Tasneem lives a life informed by faith, and she doesn't see enough stories being shared and experiences articulated from this perspective. While growing up, claiming this lifestyle in a world that was leaning towards secularism felt like a force of will. She hopes that her words make it easier for those like her to come into their own.
Website: tasneemwrites.contently.com
Blog: http://picturesquedisrepair.wordpress.com
Instagram: https://www.instagram.com/tasneemsworld05
Twitter: https://twitter.com/tasneemsworld05
BRIJANA PROOKER — A Los Angeles-based freelance journalist, she's mom to two peanut butter-colored rescue girls (a wiggly, sweet and sassy pit bull named Ivy and her magical feline-fairy friend named Doosis). Her bylines include Newsday, Well+Good, Hello Sunshine, The Progressive, Hello Giggles and Entrepreneur. As a writer with a disability, Brijana is passionate about covering chronic pain and illness, disability rights and the gender bias in medicine. A fierce feminist, she loves writing about women who are boldly using their voices to empower others. The domestic violence survivor also uses her own powerful voice to encourage others to use their own.
Portfolio: https://muckrack.com/brijana-prooker
Facebook: https://www.facebook.com/bri.prooker
Instagram: https://www.instagram.com/briprooker
LinkedIn: https://www.linkedin.com/in/bri-prooker
Twitter: @BriProoker
ROCIO SANCHEZ-NOLASCO —  A first-generation Mexican-American writer from Northern California with a life-long passion for the arts (she/her). Rocio aims to write about the arts, culture, and lifestyle topics that sit at the intersection of Latinx culture, fashion, film and animation.
When she's not busy writing, reading horror novels, or drawing you can find her on Twitter (@byrociosn).
CARLOS MATIAS — a second-generation Dominican born and raised in Queens, New York, the world's deliciously diverse food capital. With no shortage of inspiration, his writing meets at the intersection of food and culture, and celebrates marginalized groups. His stories have been featured in Skillet and Edible Bronx Magazine. For the latter, he ate his way through the borough while covering its colorful, thriving food culture as well as the beautiful personalities that bring it to life. He names empanadas and burritos (and anything with meat tucked inside a carb) amongst his favorite foods.
Instagram: @Shawtylos
Portfolio: www.madebymatias.com/writing
SAKSHI UDAVANT – Often published as "Luna," Sakshi is a content writer and freelance journalist with a penchant for breaking down big newsworthy ideas into smaller human interest stories.
With an academic background in psychology, she's adept at covering mental health, wellness, lifestyle, culture, and society. Occasionally she also dabbles in tech, finance, and business themes, especially if they intersect with how we live our lives.
As a woman of color working in a primarily white, male dominated industry, she strives to document the diversity of life and culture through reported stories and cultural essays.
Portfolio: sakshiudavant.com/portfolio
Twitter: @TheWriterLuna
LinkedIn: Contentwriterluna
LAUREN J. MAPP — a Black and Haudenosaunee/Kanien'kéha writer. Currently working as the caregiving, senior care, and tribal reporter for The San Diego Union-Tribune, Mapp's not-so-secret passion is cooking, creating craft cocktails and writing about food culture. While working on her culinary degree in 2008, Mapp started a food, beverage and travel blog to keep track of her adventures and share the recipes that she creates, both in the kitchen and behind the bar. Her passion for covering food culture began while working as a historical interpreter depicting 17th-century Indigenous life at Plimoth Plantation in 2004. She aims to help diversify the journalism industry — and the food writing sector — through her work as a writer and as a Society of Professional Journalists San Diego board member. (Pronouns: she/hers)
Website: www.offthemappblog.com
Instagram: @sdredsoxgirl
LinkedIn: Lauren J. Mapp
Twitter: @laurenjmapp
JUSTINE GARCIA — This born and raised Brooklynite is on a quest for the perfect bite, which has taken her from food stands in Thailand to organic farms in Hawaii. With family hailing from Trinidad, Puerto Rico, and Venezuela, she loves a good curry chicken as much as an arepa, and has recently begun exploring the tastes and flavors of these countries within her own cooking. When she isn't in the kitchen, she can be found moderating online cooking classes for The League of Kitchens, daydreaming about her next getaway, or chatting with her twin sister on the phone.
Blog: bornandbredinbrooklyn.com
KARLI GOLDENBERG — Originally from Skokie, Illinois, Karli Goldenberg grew up in an interfaith family and learned how to balance two worlds at an early age. Her search to provide quality coverage for others who operate beyond conventional categories has led her to places like Chicago, Ramallah and Buenos Aires.
A false threat of an active shooter on Karli's undergraduate campus spurred her dedication to trauma-informed reporting and reporting that amplifies people with disabilities. She dreams of a future where newsrooms are more inclusive of reporters from underrepresented groups and trauma-informed reporting becomes the norm.
Her work has been featured in Injustice Watch, Chequeado and North by Northwestern. She is a freelancer for WNIN's ¿Qué pass, Midwest? podcast. Karli is excited to begin the next chapter of her journalism career in D.C., where she will pursue a Master's in Journalism from Northwestern University's Politics, Policy and Foreign Affairs program.
Twitter: @KarliGoldenberg
LinkedIn: https://www.linkedin.com/in/karli-goldenberg
Website: https://karligoldenberg201.wixsite.com/portfolio
SIÁN SPEAKMAN — a career editor and long-time lover of new experiences. Her passion for travel started at the age of three, when her parents took her on a whirlwind tour of Paris, London, and Frankfurt. Born and raised in the UAE, with a complex mix of Indian and trace European ancestry, she recently moved to the United States, where she met her Southern-born husband in sunny California. She credits this range of influences with fueling her appreciation of diverse cultures, cuisines, and lifestyles. So far, she has traveled to over 10 countries and the lower half of the United States. As a woman of color seeking to make the United States her permanent home, she aims to highlight the stories and experiences of BIPOC so that these stories can take their rightful place as part of the conversation on fairness and equality in a modern society.
LinkedIn URL: https://www.linkedin.com/in/sianspeakman
SWATI SANYAL TARAFDAR — an independent journalist and writer currently based in Andhra Pradesh, India. She covers social and climate justice, conservation, fintech, health (diabetes and dementia), women in sports, and a little of books, travels and food. She has been published in The Guardian, BMJ, Al Jazeera English, Roads & Kingdoms, Teen Vogue, Huffington Post, Deadspin, and Vice, among others.
For around a decade, Swati has worked in e-learning, developing training materials, curriculums for global corporations and universities. Her love for stories and bylines made her return to writing and now she aspires to chase more bylines and publish her first book, a work of fiction.
Swati spends a good part of her weeks volunteering for education, those living with dementia, and migrant labor issues.
GILLIAN KENDALL — This American-Australian writer has lived in five countries and eight states. The author of four books, she does all sorts of writing: travel and nonfiction journalism, as well as fiction, essays, and memoirs. She writes the Long-Lived Lesbians column for Curve magazine, and contributes to titles like The Sun, National Geographic and The Los Angeles Times.
The New York Times had this to say about her book Mr. Ding's Chicken Feet: On a Slow Boat From Shanghai to Texas: "Kendall's energetic yet unvarnished style, vaguely off-putting on dry land, settles comfortably into appealing descriptions of shipboard life and her growing rapport with the crew."
Website: gilliankendall.org
VANESSA CHIASSON — an award-winning writer who specializes in travel, lifestyle, and digital media. As a native Nova Scotian, she credits her Maritime roots for her love of storytelling and cozy travel tales. Her bylines include USA Today, Canadian Traveller, MSN, and more. She is a regular contributor to Travel Awaits, International Citizens, and International Insurance. In 2013, she was honoured as "Travel Writer Of The Year" by Norfolk County (Ontario). Her blog, TurnipseedTravel.com, was named one of the 100 most influential travel blogs in the world by the Obama White House in 2014.
Vanessa is a member of the Society of American Travel Writers, the Travel Media Association of Canada, the Canadian Freelance Union, and is the past chapter leader of Travel Massive Ottawa. An experienced presenter, she's brought her passion for travel and writing to more than two dozen television and conference appearances.
(She won the Monika S. Jones award, sponsored by winner of the first scholarship WLHB founder Amanda Castleman gave.)
Blog: TurnipseedTravel.com
Twitter: @SculptSocial
Website: sculptsocial.com
JENNIFER BITTERLY — With experience in research and program design, Jennifer Bitterly is an emerging journalist focusing on longform narrative and investigative reporting. Her writing centers migration, politics, gender equity and LGBTQIA+ rights. She prioritizes narratives and storytelling, ties the personal to the political, and believes that writing has the capacity and responsibility to help make the world more equitable and just. Though she was born in California, she has always considered ethical travel as a valuable means to understand human connectivity and systemic disparities, and is currently based in Bogotá, Colombia, where she writes for a local paper. She dabbles in poetry, experimental prose, and is happiest when immersed in nature or a good novel—or, ideally, both.
Facebook: Jennifer Bitterly
Twitter: JenniferBittrly
Website: jenniferbitterly.com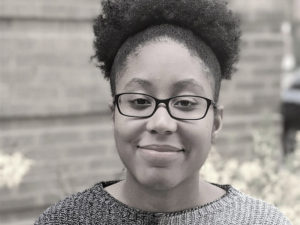 ROBIN MOSLEY — a Chicago native who writes about Black American foodways. Her love of food started with her grandmother's Mississippi cooking style and her mother's twist on these Southern classics. When she writes, she brings awareness to the joy of Black American heritage she holds dearly in her life and in food culture. She's written for The Kitchn, TalkPoverty and other spaces. You can find her other writing at robinmosley.com.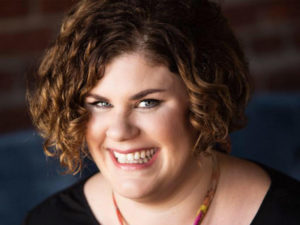 AMY ESTES — A queer educator and stand-up comedian, Estes hails from Northern California. When she's not teaching middle school English, she loves to be on stage making people laugh, spending time with her wife and dogs, and drinking a lot of coffee. She writes humor for sites like McSweeney's and Slackjaw, and her work has appeared on Huffington Post, The Financial Diet, Livability and POPSUGAR.
Instagram: @amysgotjokes
Linked In: Amy Estes
Twitter: @amysgotjokes
ARUNDHATI NATH — Arundhati Nath is a full-time, visually impaired freelance journalist, personal essayist, translator and children's author from Guwahati in Northeast India. She writes about disability and human rights, development, women's issues, parenting, early education, travel, books, healthcare, culture, the environment, wildlife and conservation. Arundhati has been published in The Guardian, CSMonitor, Aljazeera English, BBC Wildlife, South China Morning Post, Reader's Digest, Conde Nast Traveler and others. She has authored two children's picture books and one of them is published in five languages. It is about a visually impaired 10-year-old girl who loves playing cricket!
Website: www.arundhatinath.com
LinkedIn: Arundhati Nath
Twitter: @natharundhati
SARA GIZA — Originally from Flint, Michigan, this queer activist, freelance writer and student is a third-generation American from both Syrian and Polish immigrants. She's divided her time over the past decade between advocacy work and writing. She's worked heavily with survivors of intimate partner violence/sexual assault, as well as with individuals with disabilities. In her final year of graduate school for Social Work, she's also a current cohort member of the Executive Program on Leadership Strategy for Violence & Abuse Prevention via the University of Pennsylvania/The Ortner Center on Violence.
Giza has worked with numerous regional publications in the different states where she has lived, including LEO Weekly and The Voice-Tribune in Louisville, Kentucky, as well as Scripps Treasure Coast Newspapers and Vero Beach Magazine in Florida. Currently, she's a writer for Embrace Magazine, central Florida's first LGBTQ+ publication. She aims to combine her two passions, by coving social justice issues.
Instagram: @searingsara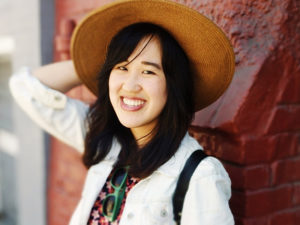 JULIA CHEN — Born and raised in Los Angeles' San Gabriel Valley, Julia Chen (she/her) is a Chinese-American writer still aspiring to be the Miyazaki heroine she knows she can be, which might explain why her first ever published piece was about (literal) toast. She is a theater devotee and arts administrator with experience working NYC's Off-Broadway theater scene, but her first home has always been the page. Julia is also a Fiction Reader for The Offing and was most recently a finalist for Kundiman's 2019 Mentorship Lab. She is most captivated by stories with a strong sense of place and aspires for her own words—on food, travel, and otherwise—to find their way forward to professional bylines.
Website: juliahchen.com
LinedIn: inkedin.com/in/juliachen8/
Instagram: instagram.com/passthejujubes/
SHAISTHA KHAN — Shaistha is a second-generation Indian living in Saudi Arabia. A third-culture kid, her search for "home" has led her down a path of seeking out and reporting on culture in the Gulf region and within the South Asian diaspora. Her work has been featured in The Huffington Post, Aramco World, Travel + Leisure, and more.
LinkedIn: shaisthakhan
Twitter: khan_shaistha
KURT SUCHMAN — Originally from New Jersey, this freelance writer and editor-for-hire is transplanted in Seattle. With a focus on music, arts, culture and lifestyle topics, they have contributed to Paste Magazine, among other music publications.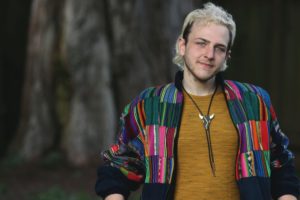 Kurt aspires to expand their beat and grow their bylines with the help of Write Like a Honey Badger. Coming from a long line of restaurateurs, service workers and food lovers, Kurt is excited to delve deeper into food writing.
Instagram: @kurtinterrupted
Twitter: @KurtInterrupted
Website: https://muckrack.com/kurtinterrupted
ANNICK MÉGIE — Meet the writer, cook, food stylist and photographer behind Tchakayiti, a food blog devoted to Haiti's culinary culture and traditions. She was born and raised in Haiti where she currently lives and works as an advertising and social media professional.
Instagram: @tchakayiti
Twitter: @tchakayiti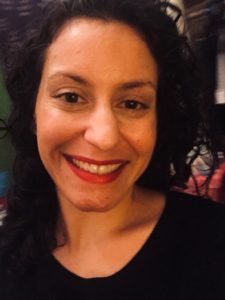 BRITTANY VARGAS —  This Latina creatrix writes about travel, entertainment, spirituality, counterculture, and life in the San Francisco Bay Area. She grew up on her mother's travel tales and had a lust for adventure at a young age. Studying in Paris, working in Southeast Asia, and exploring Mexico's temples and jungles have all shaped her world view. She brings her heart into everything she creates, whether it be a piece of writing, a shamanic ritual in the park, or her newest dance moves. She currently writes narrative stories on behalf of refugees at an asylum and immigration law firm.
CHAYA MILCHTEIN — A queer Jewish automotive educator, writer, and speaker, Chaya is the founder of Mechanic Shop Femme. She's made it her life's mission to educate women and LGBT people about their cars. Chaya uses her platform to prove that people — especially femmes — can do whatever they want in the body they have. In addition to cars, she also writes about queer lifestyle and love, and amplifies the voices of women and queer people.
Twitter: @mechanicfemme.
Website: Mechanic Shop Femme
MALIKA BOWLING — The editor at Roamilicious, Malika Bowling also authored The Food Lovers Guide to Atlanta, where this Indian-born, American-raised author lives. She's been featured on HGTV and in The Huffington Post. She has served as a judge at various culinary competitions and food festivals including the World Food Championships.

Facebook: @MalikaBowling
Instagram: @roamilicious
Twitter: @MalikaBowling
Website: roamilicious.com
CARRIE ANN BACK — A proud member of the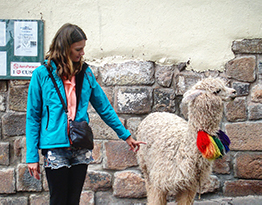 Cherokee Nation, Carrie started an around-the-world journey in 2015. The trip became a slow-travel lifestyle and she's currently based in Siem Reap, Cambodia. She likes uncovering local dishes, spots off the main tourist path, and ethical experiences that benefit local communities.
Instagram: @carrieabk
Portfolio: https://clearvoice.com/cv/CarrieBack
We're thrilled that Jessica Poitevien won our first scholarship for November 2019's Pitch Like A Honey Badger session. She's a big thinker with an equally big heart — a talented and insightful writer to watch!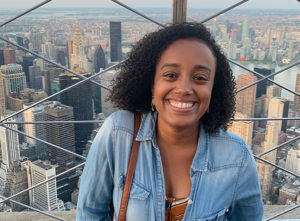 JESSICA POITEVIEN — Having spent her 20-something years between four U.S. states and two other countries, Jessica has had the travel bug for as long as she can remember. She's a New York-born travel writer with Haitian roots, who currently calls both South Florida and Cartagena, Colombia home. If she's not at her desk, you can find her on a dance floor polishing up her salsa skills or on a beach soaking up the sun.
When it comes to all things travel—meeting new people, trying new food, learning about different cultures—Jessica channels her passions into her blog She Dreams of Travel. Her work has also been featured in National Geographic, Alaska Beyond, and Recommend Magazine.
In addition to landing more bylines in a variety of publications, Jessica also aspires to publish a novel (or two).
She joined the Write Like a Honey Badger faculty in 2021!
Instagram: @shedreamsoftravel