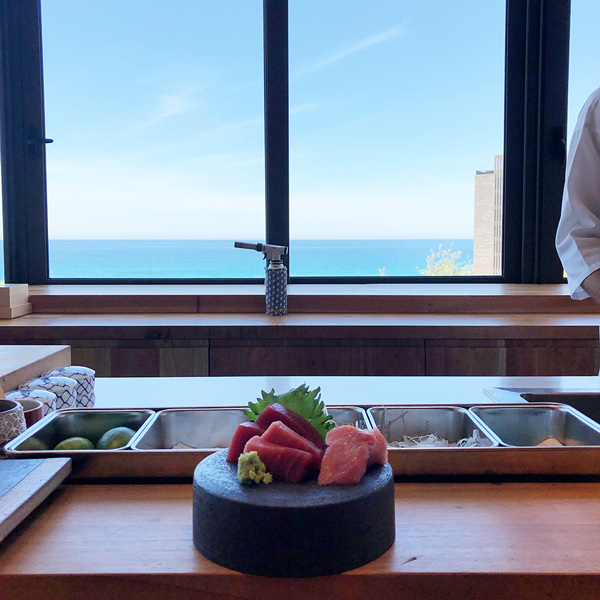 Instructor: Naomi Tomky
Dates: TBD (please note: the January course has been postponed, due to a scheduling conflict. We plan to offer this again in the spring. Please email us if you'd like an alert!)
Duration: 6 Weeks
Price: $350
Whether you've only ever kept your own blog or you're already earning money from your food writing, this six-week class is designed to take you to the next level. Using weekly lessons, interactive tools, and personal feedback, students will learn about and then put into practice the elements of creating and selling great food writing.
Instructor Naomi Tomky has written about food for Saveur, Food & Wine, and The New York Times. She was included in the 2017 Best Food Writing and was a recipient of a 2019 Lowell Thomas and the Association of Food Journalism's Best Food and Travel Writing Award. In this class, she uses her own experience and expertise, as well as writing by her peers and idols to demonstrate the best ways to use words to express thoughts and feelings about food.
Readings, writing prompts, and exercises will keep students inspired throughout the class, whether their goal is to begin writing for publication, moving from amateur to professional, or to explore better ways to pitch editors and make more money.
Each week, the class will cover one element of food writing and one element of the business of writing about food. Students will leave with assigned activities and readings each week, and instructor Naomi Tomky will provide personal feedback on each assignment.
INTRODUCTION TO FOOD WRITING CURRICULUM
Week 1: In the introduction, we'll discuss what, exactly, food writing is, and all of the different shapes it takes. We will discuss using voice and tone to shape our work, and how we use different ones for different outlets as we look at where our writing might fit.
Assignment: Finding voices
Week 2: Food might be inanimate, but writing about food is an action—and so is growing, eating, and transporting it. This week we'll discuss using action in our food writing and how that shapes a story. We'll also focus on the action of finding a story—and deciding if it's a topic or a story.
Assignment: Identifying stories
Week 3: This week, we work on description: how do we describe what we're eating in a compelling, appetizing way? Or unappetizing, if necessary. We'll continue that theme as we discuss the art of pitching, and how we can make our work most appetizing for editors.
Assignment: First pitches
Week 4: Every story, like every croissant, has plenty of flaky layers. In this class, we'll build our narrative arcs and think about the different layers to our stories. On the business side, we'll talk about the mechanics of how that story works in different lengths, from a recipe headnote to a full-length book.
Assignment: First draft
Week 5: Think about the difference between the first time you cook a dish and the last: that's what editing does for your writing. Tighten up your sentences, improve your writing, and look for the places where you need to add a garnish sentence. We'll also talk about how to tighten up your relationships and connections to editors and outlets to ensure continued work.
Assignment: Final draft
Week 6: It's dessert! In the final week, we'll focus on a few advanced techniques you'll need to delve further into food writing: best practices in interviewing, restaurant reviewing, and recipe writing. We'll also address any outstanding questions from previous weeks, before we move into the final business lesson: how to ask for what you're worth (and more).
FREQUENTLY ASKED QUESTIONS
 Can I travel during class?
Yes! The class is entirely online, and students will have a full week to complete all readings and assignments, so you can work it into your travel or job schedule.
 Is the course suitable for experienced writers?
The class covers everything from the basics through the nitty-gritty details and includes personalized reviews of each student's writing. Some of the elements may be a refresher for more experienced students, but overall there will be plenty of information for seasoned veterans as well as rookies.
 Can unpublished or emerging writers benefit from this workshop?
There is no requirement–or even request–that a writer be published to participate. All we ask is that they have a desire to better their food writing and are enthusiastic about the learning opportunity.
How much time does it take?
Each week will include a reading, which should take 30 to 60 minutes, and an assignment, which will take about one to two hours, depending on your writing speed.
What sort of success can I expect?
Your writing will improve and you will feel inspired and ready to move on to the next level in food writing, whether that's getting your first piece published or getting that marquee byline.
What stops other writers from stealing my ideas?
The class is a safe space to share ideas–each of us will be writing on our own topic and abide by the ethics of journalism, which include not borrowing or stealing other people's ideas.
What if I have another question?