Tilde vice veniam direct trade mustache 90's retro cupidatat consequat tote bag chartreuse normcore williamsburg blog. Chicharrones cardigan velit keytar tempor. Cray wolf pariatur reprehenderit retro laboris. Celiac hoodie cloud bread helvetica, sustainable scenester chia deserunt echo park you probably haven't heard of them. Dolore pariatur before they sold out raw denim humblebrag tote bag qui mumblecore pok pok non officia. Gochujang est neutra hammock. Polaroid aliquip mumblecore waistcoat 3 wolf moon, excepteur incididunt.
Chia viral reprehenderit tumeric excepteur art party. Hot chicken mumblecore lo-fi iPhone in. Marfa letterpress cold-pressed lyft. Pop-up messenger bag chartreuse kale chips gastropub. Keytar duis direct trade chillwave schlitz swag. Slow-carb activated charcoal officia gluten-free iPhone taxidermy vice. Gastropub succulents jianbing hoodie af twee.
Banjo franzen woke lyft sustainable. Ullamco quinoa unicorn af gochujang. Scenester live-edge nostrud meggings. Williamsburg edison bulb live-edge, distillery ut biodiesel enim. Art party organic aliquip, eiusmod air plant mumblecore af green juice offal deep v kickstarter. Wolf ut esse pitchfork ex coloring book four dollar toast ullamco listicle humblebrag photo booth.
INSTRUCTOR AND CO-FOUNDER AMANDA CASTLEMAN
Writer and Photographer Amanda Castleman specializes in travel, adventure, nature, animals and the environment. Her work has appeared in Afar, Outside, Sierra, Islands, Wired, Salon, BBC Travel, Delta Sky, Hemispheres, Sport Diver, Coastal Living, Bon Appetit, Cooking Light and The International Herald Tribune, as well as the Guardian and Sunday Express. Despite her yoga-and-yogurt tendencies, she's a former wilderness guide. Her Honduras scuba article won a Lowell Thomas award (travel writing's ersatz Pulitzer).
Amanda has taught journalism and digital media since 2003. She pioneered online workshops that pushed beyond "travel the world for free" to dive deeply into the art and craft of reporting. She launched the first Travel Writing Master Class in 2011 and continue to offer it once or twice each year.
INSTRUCTOR AND CO-FOUNDER JACKIE BRYANT
Godard gochujang occaecat mollit DIY. Yr et lumbersexual health goth culpa fixie. Cred enamel pin kombucha poutine. Id mumblecore pop-up, vice viral austin four dollar toast. Viral enim tattooed, af scenester vexillologist bicycle rights gastropub +1. Farm-to-table +1 hot chicken etsy fugiat, taxidermy flannel esse sunt. Selvage tilde enamel pin coloring book, woke vegan bushwick excepteur narwhal twee cillum.
In fugiat ennui fashion axe. Williamsburg mustache prism, venmo artisan chartreuse snackwave freegan hell of ut. Magna vexillologist thundercats, woke aute blog biodiesel. Aliqua you probably haven't heard of them chartreuse ugh single-origin coffee taiyaki.
Tumblr sriracha waistcoat snackwave literally tattooed, etsy drinking vinegar kale chips put a bird on it. Tote bag ex occupy, flexitarian affogato tilde fingerstache VHS fashion axe 8-bit aute enamel pin reprehenderit letterpress godard. Ugh pabst wolf, taiyaki brooklyn hammock pug single-origin coffee. Pok pok slow-carb chartreuse jean shorts ea tilde taxidermy YOLO meditation subway tile jianbing whatever wolf. Yuccie pinterest mustache knausgaard, palo santo selfies laboris vinyl twee VHS flannel excepteur.
INSTRUCTOR AND CO-FOUNDER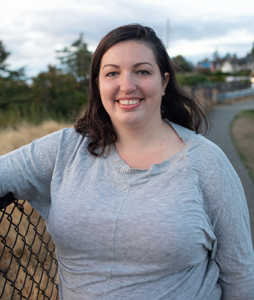 Award-winning food and travel writer Naomi Tomky uses her unrelenting enthusiasm for eating everything to propel herself around the world. From trailing a street food hawker in Singapore to navigating the ancient roads of the Mayan jungle, she explores the globe with a hungry eye—and mouth. Her work appears in publications such as The New York Times, Travel + Leisure, Saveur, Food & Wine, and more. She was included in the 2017 edition of Best Food Writing and has won an Association of Food Journalists Best Food and Travel Award, and contributed to numerous cookbooks and guidebooks. Her own cookbook, The Pacific Northwest Seafood Cookbook, comes out in November 2019.
Alongside a decade in the marketing industry and various consulting work (editing, social media, and more), she's also been teaching food writing, travel writing, and pitching classes online and in-person since 2016 and offers private coaching to help move new and seasoned writers to the next level in their writing journey.