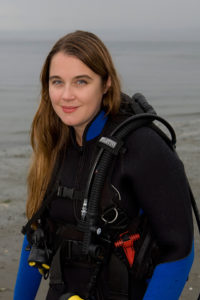 After eight years in Europe and the Middle East,  Amanda Castleman (pronouns she/her) returned to freelance full-time from her homeport of Seattle. Her photos and words have appeared in Afar, Outside, Sierra, Islands, BBC Travel, Delta Sky, Bon Appétit, Coastal Living, National Geographic,  The Seattle Times, MSN, AARP and The New York Times, among others. She has won a grand silver Solas award for Best Travel Writing and a category one for writing about water travel. She's also received multiple Lowell Thomas awards — the genre's ersatz Pulitzers — for adventure and cultural coverage. She's now thrilled that her alumni are following suit!
Amanda has contributed to 30-odd books, including Greece, A Love Story and Rome in Detail, plus titles for National Geographic, Frommer's, Michelin, DK Eyewitness, Time Out and Rough Guides. She has launch-edited glossy consumer magazines, as well as a Silicon Valley start-up. Previous gigs include graphic- and web-designing, and staffing and editing on metro dailies.
 A journalist since 1993 and an instructor since 2003, she's renowned for her detailed critiques, which interleave recommendations into students' manuscripts. These insights—along with her tact, humor and generosity—make Amanda Castleman one of the world's top travel-writing coaches.
 "She is a dream teacher, just the right balance between a knuckle-rapping tutor and a mom full of hugs," commented alumna Linda Petrucelli.
 Read more student reviews and get a sense of graduates' published work.
CLASSES
STUDENT REVIEWS OF AMANDA CASTLEMAN
"Amanda is a phenomenal editor and a patient teacher; precise but not nitpicky, critical but not harsh. My writing is clearer and more focused than ever before. I spent eight semesters in creative writing classes at UC Berkeley, and Amanda offered more guidance and carefully directed help than any professor I took there." — Jenny Williams
 "Amanda Castleman is the best teacher I've ever worked with. Her feedback was exceptional in terms of quality, detail, extent, and sheer usefulness. Her generosity with her time and expertise is astonishing. I learned a huge amount, have had four pieces published and paid for (including my very first assignment, in The Guardian) and have completed the course with a sense of expanded possibilities. Thank you so much – this is the most rewarding educational experience I've had." — Rachael Davey
"Consider me a success story. I've already sold three ideas I explored in the workshop. Two pieces touching on personally important topics like racism, misogyny and bias against Asian-American women; and an interview with an emerging poet who writes about grief and loss through the experience of miscarriage. These are obviously very niche topics! Amanda walked me through how to write concise and effective pitches for a range of publications, opening the doors to new opportunities that I lacked the confidence to previously pursue." — Shin Yu Pai
 "I absolutely loved Amanda's class. Not only did she give the most specific and constructive writing feedback I've ever received (and I spent 6+ years in graduate school), she showed us how to transfer specific comments to future projects. As a former academic, I found the class especially useful for recognizing and letting go of jargon and distilling complicated ideas into something interesting and palatable. As I work the tools I learned, I'm starting to get more takes on my queries and recently had an editor refer to one of my pitches as "one of the best" she's seen. What a great day!" – Stacey McKenna
"This class is dope! It was the most INSANELY COOL, AWESOMELY PERFECT, WONDERFULLY BRILLIANT course I've ever taken (and I must say, I've taken some really bangin' prof dev courses of late). I'm so incredibly grateful to you and your brilliant kick-ass team. The feedback has been so beyond helpful, so thorough, so supportive. I want to both shout your praises from the rooftops because you and the course are SO good, but also keep you and the course completely to myself to stay ahead of the competition!" – J'nai Gaither
"Amanda's class is the best investment I've made in my writing career. A former newspaper and magazine staffer, I had an inkling I could have some success with freelancing, but felt super intimidated by pitching and breaking into bigger name outlets. The course was a wealth of information, beyond just pitching, really, with resources on imposter syndrome, sourcing, the business side of freelancing, etc. And though the personalized feedback was invaluable, it was also really illuminating to learn from other students' pitches and writing interests and Amanda's years of experience.
"She was able to edit and push us to grow while being incredibly supportive and boosting the group's confidence. Back to that great investment: Not only did some of the pitches I worked on in class lead to bylines at some of my dream outlets, such as Bon Appétit and CNN Travel, but the class also paid for itself a few times over with those commissions. I've continued to take the lessons learned with me, Amanda is still cheering me on and I will very likely take another course soon. Thank you! " — Sophia Gottfried 
 "I am an Amanda groupie. After three classes with her, my confidence as a writer has grown thanks to her encouragement and mentoring. I started to believe in my voice through her generosity, thoughtfulness and constructive feedback. Her  confidence in my abilities helped me persevere and create a framework for a query that is garnering responses like "great pitching here" from editors (and also a series of assigned stories!)." – Elena Sonnino
"This isn't just another pitch feedback class; the lessons are thorough and Amanda's dedication to helping writers takes it to a whole new level.  She answers all your questions in detail and never leaves you feeling lost in the middle of this big bad freelancing world. If you're struggling to get started or find yourself in a pitching rut, this might be the push you need. Thanks, Amanda!" — Sakshi Udavant
"Writing for several years, it was never something I made a living off of but more a hobby. Determined to change that, I took Amanda Castleman's class. Her critiques are thorough, with insightful edits. Plus she's kind and considerate in her critiques while helping writers get closer to landing an assignment. In the midst of the class, I even landed an assignment with Fodor's, something I don't think I could have done without the skill and confidence I got from Pitch Like a Honey Badger. Another excellent thing about the class is the exhaustive resources of where to pitch stories."  — Malika Bowling
 "What an amazing gift you've given us: personalized attention plus huge generosity in sharing practical knowledge from the trenches. Far better than courses at traditional institutions." — Anne Anderson
"The lessons were just what I needed and filled in a lot of gaps, besides boosting my confidence as a writer.  Now I want to run with what I learned, sell a bunch of stories and come back for some one-on-one coaching." — Ines Wynn
 "Amanda is an amazing line editor and quick to provide excellent answers to questions. She's very supportive and encouraging, and I consider her not only my teacher, but a mentor as well." — Audrey Medina
 "At the end of 10 weeks, I had arrived in the Blogosphere, made new friends and even bagged a job as a writer at a magazine – all thanks to the new-media course!" — Nidhi Nayer
 "She corrects in such an affirming way. My confidence has risen and I now have tools to move forward and (hopefully) progress." — Gwen Stevenson
"She had it all – warmth, attention to each student as an individual, tremendous savvy about the field, and very perceptive comments on our writing." — Marge Osborn
"A fine-toothed-comb edit like this is hard to find. I can't wait to get started revising: it's like being told the cheat to a Sonic the Hedgehog game at school and rushing home to test it out!" — Simon Willis
"Rather than discouraging, the critiques inspired me and got me thinking or seeing ways forward. Many times I found myself laughing at my mistakes and keen to improve. Again I want to say how terrific Amanda is, her knowledge, skills, and talent as an inspiring teacher." — K N Kennard
"Amanda is extremely thorough, tactful, professional, sensible, generous, knowledgeable, insightful, and funny (did I miss anything? I could go on…). Her class and the other students were a real pleasure." — Mare Monahan
"Amanda is amazing. She is more generous than any teacher with whom I've studied. She encouraged me to work beyond my limitations as a writer to points I'd never before reached, and beyond to new ones. During class, I placed a travel essay at the San Francisco Chronicle (I believe Amanda worked patiently through four drafts of that sucker with me) and an online article at GirlsguidetoParis. Anyway, studying with Amanda will improve your writing, no matter the genre, and you'll have fun doing it!" — Debra Borchert
"Amanda Castleman gives impressive edits and fantastic feedback to help students improve and learn from each other. She's the best editor I've seen and gives tremendous value in each week's homework reviews." — Leslie Holgate
 "Almost five years ago, I completed Amanda Castleman's beginners' travel writing class. Published piece in hand, I landed my first job as a journalist at a local newspaper. Recently, I tackled the advanced travel writers' class, and used the resulting articles and knowledge to launch my full-time freelance career.
"As with any new business, it hasn't been a walk in the park, but what a ride! More importantly, it is one that I was well-prepared for, thanks to Amanda. Plus, I've made great co-writer friends. I would (and regularly do) recommend it to anyone who considers entering the slightly weird and always wonderful world of freelancing or travel writing." — Petro Kotzé
 "I was very impressed by the individual attention, thought and response time." —  Abigail King, Inside the Travel Lab
 "With the confidence and skills Amanda gave me, I was able to approach highly regarded publications, like The Washington Post and the Toronto Star, and succeed in getting published. Amanda's class is a good investment, for beginners, as well as for professionals who need to energize their work and look at it from a different perspective." —  Gaston Lacombe
 "The travel writing workshop is invaluable. Since the course I have had a couple of articles published in nursing journals and today I found out that I have been accepted as an Editorial Board member of the Journal of Emergency Nursing (the only member outside of America). The workshop content has been transferable and I can imagine Amanda's comments as I read through and edit my work (sentence too long, need a more catchy introduction, etc). Just wanted to share my achievement and say "thank you" for the writing guidance last year – it has made a huge difference to me and my path forward." — Alison Day
 "Her approach to teaching is clear and concise. I'll not be surprised if one day she writes a book on Travel Writing. … She is an inspiration, an ideal to aspire to." — James Polk
 "Fab experience, again! One word describes Amanda: awesome. Her critiques were thorough, encouraging us to aim for excellence. Her lectures were chock-full of practical advice (and humor) about writing on the road. She is a dream teacher, just the right balance between a knuckle-rapping tutor and a mom full of hugs. Thanks again: the course fees are lots cheaper than a shrink!" — Linda Petrucelli
 "It surprised me that I felt more of a sense of community in her classes than I experienced in live workshops … Best of all, Amanda is a wonderful editor, both sensible and sensitive. She helped me immensely to make my writing more concise and effective, and to use my quirks to best advantage.
 "Here's the proof: I went through all the stages of writing and marketing an article on Magellanic penguins in southern Chile. To have my first article accepted by the first publication I approached –The Christian Science Monitor – was like rocket fuel for me, and I have Amanda Castleman's expertise to thank." —  Anne Clippinger, PhD, Adjunct Lecturer, Department of English, Montgomery College
 "Amanda Castleman leads her courses with thorough precision. She inspires careful attention to detail so that essential elements of the writers' work shine." — Kayla Allen, also published in the Christian Science Monitor during class
 "I rate Amanda Castleman's course A+. I finished it last month and promptly sold an article. Amanda is a first-rate instructor who reviews every word of each student's assignment and offers detailed comments in a constructive, supportive way." — Leon Oliver
 "After taking her class, I went on to publish a number of travel writing stories and currently have 20 travel assignments due to my favourite editor (Canadian Living's online presence: www.canadianliving.com) before July 1. I started picking up assignments while taking Amanda's class and have kept all my notes for easy reference. Cheers." —  Dee Van Dyk
 "I thought that the class was EXCELLENT and well worth the time and money… The overall structure of the class, literary critique/criticism tied with the "business" end of travel writing, is a great approach." —  Timmy Williams
 "A very generous, knowledgeable person! Amanda was definitely worth every penny. Without your program, my writing would have stagnated. As it is, it remains one of the most important things that I do." — Nina Camic
 "I haven't taken Amanda Castleman's class – I already make a living as a travel writer – but because she's a friend, she just looked over a 6,000-word piece I was doing for National Geographic Traveler. Plain and simple, her comments and suggestions were the best I have ever seen from any editor, anywhere. Amanda's a genius." — Edward Readicker-Henderson, Winner of multiple Lowell Thomas Awards
 "With her words and comments, she not only teaches, but inspires… This is my second class already and definitely I will take more." — Gabriela Romo
 "The learning was PACKED and the class had a lot of energy. She seemed very devoted to her charges and was always extremely helpful. Amanda Castleman's class is one of the best learning experiences I've had." — Sandra Braden
 "Topnotch … excellent balance of being supportive as well as having high expectations. I love her genuine, witty humor as well as her creative way of approaching writing. She is extraordinary… I already have recommended Amanda's class to many people. YES! I would take another." — Sandra Kennedy
 "The humour, generosity and laser-sharp direction provided in her feedback inspired me to persist when the going got tough. More than an instructor, Amanda is a coach, a cheerleader and a friend to her students. Thanks to her I discovered a passion for writing, fell in love with my thesaurus, developed consciousness in my reading and writing, and staked my claim to the title, "aspiring author"… great value for the money." — Joan Campbell
 "Amanda's instruction and feedback was encouraging, educational, and inspiring. I love that she line-edited everything we wrote and offered ample resources to support her edits. She also went above and beyond in supplying resources to me when I emailed her privately." — Shannon Entin
 "I really enjoyed Amanda's class. She is the best writing teacher I have ever had–encouraging, precise in praise, and helpful and kind with correction. She cultivates an individual's voice while guiding the writer toward a saleable product. She is the astute editor that every writer needs to have who can cut through to or coax out the best part of the piece and challenge the writer to improve. Amanda gives the right support to keep a writer working through the problems rather than giving up. — Susan Starbuck
 "Amanda was amazing! Very generous, responsive, attentive to people's individual needs and interests. She also knew when to be encouraging and when to be a bit tougher – always clearly showing how much she cared about each individual student." — Charlotte Savidge
SELECT WORKS BY AMANDA'S ALUMNI