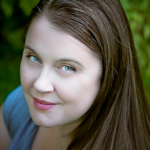 Instructor: Amanda Castleman
Dates: 9/11/2020
Duration: 10 weeks
Price: $650, full scholarship available (please note: payment plans are now available)
Take your travel writing prose to the next level, honing your voice and perspective. This 10-week online workshop explores imagery and epiphanies apt to an area. Sharpen your eye for timely angles and compelling quests. Push your plot arcs further and master the interweaving of action, analysis and reflection.
From broadcast basics to longer-form narrative, this course helps intermediate to expert authors refine their games. We'll delve into the sound of words on the page, as well as how to capture the best quotes from locals and experts. The class will even touch upon investigative tactics: when to tuck that press pass in your hat band… and when to meditate and read poetry for inspiration. Finally, you'll refine your cutting, redrafting and re-purposing skills, exploring the same material through different lenses.
Past travel-writing students have taken this momentum into bylines at AARP, Afar, Outside, National Geographic, Travel + Leisure, The Independent, The Guardian, The Los Angeles Times, The Washington Post, The New York Times, The Toronto Sun and The Christian Science Monitor. One landed three clips in national outlets — off her first pitches ever — before week six of the course. A handful have now won travel writing's most prestigious prize, the Lowell Thomas, and been featured in Best Travel Writing.
But awards and publications are just icing on the cake: wherever you start from, this online workshop will help you kick things up a few notches via detailed, weekly critiques by renowned instructor Amanda Castleman.
Not sure if the master class is for you? Take our quiz to find out.

TRAVEL WRITING MASTER CLASS CURRICULUM
Please note: the master class has written lectures, feedback, and chat forums. There is no fixed time requirement to be on the classroom site.

Week 1: Work Every Angle
Advanced narrative techniques and how to develop strong, "sticky" news pegs that excite editors to commission and audiences to read avidly. Write an essay or feature with a timely angle (750-word max).
Week 2: Place as Character
Delve into the revelatory details and techniques that illuminate a story, raising place from "backdrop" to center stage. Assignment: Write a feature or essay, emphasizing the sensations, history and culture of a destination (1,000-word max).
Week 3: The Plot Thickens
Using motion, suspense and blocking action to build literary steam … and ideally reveal a deeper message specific to the location. Assignment: Reverse-engineer an outline from a completed article (your choice). Track the arc of ideas and emotions, indicating the lede, nutgraf, exposition, points of revelation, rising action, climax, point of insight, denouement and kicker (500-word max).
Week 4: Look Who's Talking
Explore how to populate stories with characters, including a defined and intriguing narrator, where applicable. Go beyond interviews and authoritative sources to vignettes that evoke universal themes and rich, specific experiences. Learn how to
gather revelatory quotes and telling dialogue, then smoothly integrate these other voices with your own. Assignment: Write — or revise — a story, employing three original, authoritative sources (1,000-word max). 
Week 5: Writer, Sell Thyself
Finesse your pitches and authorial persona. Explore tactics for marketing your brand, pitching major projects and stage-managing your new- and social-media self. Tips on networking, social media, writer's groups and finding a mentor. Assignment: Submit your online portfolio URL (or materials for one) for review, along with two bio blurbs (one 150 words, another 75). Supply five social-media posts, which adhere to the 80/20 rule while still building your brand and expertise.
Mid-term break
A weeklong breather in the middle of the session.
Week 6: Cuts & Redrafts
Truman Capote once said, "I believe more in the scissors than I do in the pencil." Fine-tune your self-editing skills from microtrims to mechanical overhauls during revisions. Assignment: submit two pitches (max of 600 words)
Week 7: Recycling For A Better World
Journalists are hired guns, who assume house styles, voices and even moral viewpoints to suit various clients. Learn to chameleon your prose better… and also how to recycle your research and original reporting for multiple markets, increasing your profits. Assignment: Suggest news angles for the five story ideas supplied, as well as five of your own concepts (750-word max).
Week 8: Action, Analysis & Reflection
Craft smooth segues and structures that pan from the specific to the universal and on to insights. Assignment: Produce 750-word and 250-word versions of the same story. Maintain thematic unity, plot arc and strong ledes, nut grafs and kickers, despite cuts.
Week 9: The Point of Insight
Evolution of an idea: how a theme, narrator and sense of place transform throughout a tale. How to choose revelatory details and a point of insight aligned with a piece's theme or quest. Assignment: Revise one of your 1,000-word pieces for line-editing OR two pitches OR submit a new 3,000-word-max story for more general comments.

Week 10: Voice and Rhythm
The sound of the word on the page has power, as does its placement within a piece, a paragraph and even a phrase. Explore how to write with force and flow, emphasizing the important elements of a story through thoughtful, conscious choices.  Assignment: Q&A-a-palooza. Ask me anything and everything.
Note: accommodations can be made around national or religious holidays, as well as major travel plans!
OPTIONAL READING FOR THE TRAVEL WRITING MASTER CLASS
The course has no requirements — too difficult with such far-flung students — but the following books make great additions to any dedicated travel writer's bookshelves.
SELECT WORKS BY AMANDA'S ALUMNI
FREQUENTLY ASKED QUESTIONS
Where are the classes held?
We'll be working on CourseCraft, a browser-based teaching platform. This allows files to be shared easily, without cluttering your inbox, and gives you classroom access from any net-wired terminal, anywhere in the world. But you'll still have options to push alerts to email, if that appeals.
When does the bell ring?
Never! Go online whenever you please — the classroom is open 24/7.
Is there a video component or live chat?
No. The lectures, feedback and chat forums are all done in writing, so we can accommodate students traveling and living in many different time zones.
Is the course suitable for experienced writers?
Absolutely. Amanda's taught full-time journalists and professionals jumping genres or reviving skill-sets (including former staffers for Shape, The Los Angeles Times and Wall Street Journal).
Can unpublished or emerging writers benefit from this workshop?
We can make that work. Wherever you are on the ladder, we can help you climb higher. But you may get more from the master class after an introductory course or time in the industry,
How much time does it take?
The time commitment varies, of course, but students seem to average 30-60 minutes for the lectures and at least 60-90 for the assignments. Ambitious readers can delve deep via links and articles: some study is self-guided and entirely optional.
What sort of success can I expect?
Students have published in outlets from Sunset to National Geographic Traveler and The New York Times. One had to pause, then restart the class later, because she landed so much work off the first pitches she ever sent. A handful have now won travel writing's most prestigious prize, the Lowell Thomas, and been featured in Best Travel Writing.
But placement depends on timing, connections and marketing savvy, as much as talent. We work to boost each student up a few ladder rungs from where he or she began. For some, that's publishing a first clip, for others breaking into A-list publications.
 I live outside the U.S. Is this a problem?
The class is entirely online with no fixed hours. All you need is a word-processing program, Internet access, a browser and a credit card. A recent session included students from Ireland, Scotland, Prague, India and New Zealand, as well as across North America; such a mix really invigorates the class. Amanda has staffed in the US and UK – and continues to work for publications around the globe. Thus she's sensitive to Anglophone dialects and how they might affect publication-ready prose.
Are the assignments flexible?
Yes. Amanda will line-edit alternative submissions that stick within the week's word count. She's also happy to give more general, holistic comments on larger pieces by arrangement. This allows students working on long-term projects to benefit from the lectures, peer feedback, the camaraderie of class and weekly instructor critiques at a "bulk discount" cost. 
Will this course help a blogger?
Yes, if you're eager to sell work to the mainstream media. You're welcome to work on letters negotiating ads, sponsorships, ambassadorships or fundraising, but the course material won't focus on these topics.
What stops other writers from stealing my ideas?
The world teems with story concepts and writers often stumble across the same ones: overlap tends to be coincidence, not theft. But this workshop will inoculate you, by focusing on the stories you're most suited to tell, and digging deep for original angles, access and sources to make them shine. Between your unique take – and the 10,000-odd English-language publications worldwide – there's room for students to explore the same topics, working together, rather than being at odds.
Will other students steal my contacts and outlets?
No. We encourage people to pool intel, as a rising tide lifts all boats. But you're under no obligation to divulge publication details or editors' emails, if that doesn't feel comfortable.
What if I have another question?
Please ask us! Email amanda@writelikeahoneybadger.com.