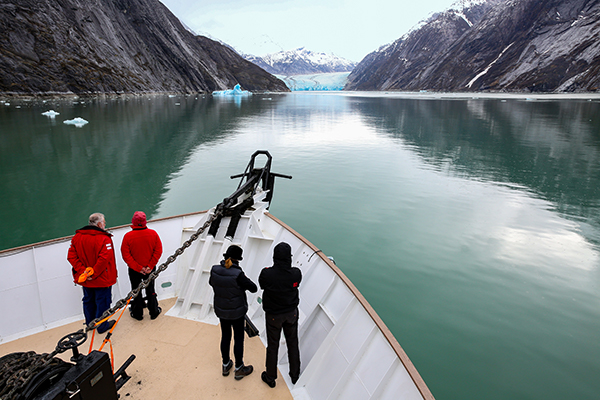 Instructor: Alex Leviton
Dates: Session I: Tuesdays 3-4pm Pacific, starts April 14
Session II: Wednesdays at 10-11am Pacific, starts April 15
Duration: four weeks
Price: $240; full and half scholarships available
Size: min 4, max 12 each session
Location: This class will take place online using Zoom, a video-conferencing platform with free accounts. Please note: You'll receive instructions the Monday before class starts.
Logistics: The workshops will meet "in person" over Zoom each week for an hour. During the third week, there will be no group class; Alex will hold one-on-two or one-on-one sessions for more personalized creativity work.
Write Like a Baby Panda:  Building a Creative Foundation in Uncertain Times
"Humor was another of the soul's weapons in the fight for self-preservation." — Viktor Frankl, Man's Search for Meaning
"After this lockdown is over, I never want to wear 'hard pants' again." — Instructor Alex Leviton
In difficult times, creative pursuits often give us a foundation. Writing, art, cooking, juggling, making music, homeschooling three children, adapting to a new way of life – anything that requires a different perspective counts as creativity. But how do we even start?
Write Like a Baby Panda will help you gain meaning, find your voice, or simply maintain equilibrium. Renowned coach Alex Leviton has taught creative resilience for almost 20 years and is happiest helping students find their mojo despite barriers, challenges, or plain ol' turmoil.
We'll work together, step by resilience-building step, to open that part of your brain where imagination and inspiration flow. You'll devise your own Creativity Manual to learn how your talent best operates, which you'll build upon in each of the four sessions… and for the rest of your life!
Alex has written or contributed to more than 30 Lonely Planet books, plus one with the co-founder of The Onion. She has also performed stand-up comedy and improv, taught writing inside a psychiatric hospital, and worked on books entitled Explore Every Day, Happy, and Calm. She's coached and mentored hundreds of writers and creatives finding their voices.
She has taught her unique and playful approach all over the world, including leading "Win a Week with a Lonely Planet Author" sessions in Shanghai and Marrakech. Alex now has adapted her methodology to these particularly uncertain times. If you could use a weekly check-in to build your creative voice and foundation, Write Like a Baby Panda is for you.
Who this class is not for: On a scale of -10 to 10 of coping, this workshop might be too much for anyone below about a -3. Take care of yourself first and then come back for a session!
WRITE LIKE A BABY PANDA CURRICULUM
Week One: Set up the Scaffolding
We'll talk prompts and take the first step towards building your Creativity Ladder. When do you feel the most inspired? What fascinates you? What are your five words? (We'll explain in class.) Assignment: Start your with assigned brainstorms, lists, and prompts.
Week Two: Build Your Walls
To quiet the creativity Cerberus (writer's block, self-doubt, uncertainty), authors need to build very specific kinds of walls that protect our imagination without stifling it. We'll expose the Inner Critic and what it gives/doesn't give us, and we'll learn how to bypass the demon dog. Assignment: Continue lists and Creativity Ladder exercises. Create a persona for your Inner Critic.
Week Three: Pour the Concrete
Can't focus? Don't know where to start with projects during the pandemic? Let Write Like a Baby Panda guide you out of the doldrums! Alex will work with each student one-on-one or one-on-two (depending on class size), exploring how to climb their ladder (and how to accept when your brain needs a breather). Assignment: One concrete first step towards beating your unique barriers. Continue with Creativity Manual exercises.
Week Four: Your Creativity House
The foundation is set! You have at least a dozen completed exercises in your Creativity Manual, you're on a first-name basis with your Inner Critic, and you've taken one concrete step. What's step two? Step three? Assignment: Mapping your next moves. Several longer Creativity Manual exercises (including a check-in and deadline with Alex six weeks ).
OPTIONAL READING
FREQUENTLY ASKED QUESTIONS
Where are the classes held?
Alex will be teaching online via Zoom (a video-conferencing platform with free accounts). Right now, we're planning two sessions – Tuesdays starting April 7 at 3pm Pacific and Wednesdays April 8 at 10am Pacific. Classes last 50 minutes to an hour. Boisterous children, barking dogs, and all other background noises welcome!
When does the bell ring?
The classroom is open 24/7. Zoom sessions will be held:
Session I: Tuesdays 3-4pm Pacific, starts April 14
Session II: Wednesdays at 10-11am Pacific, starts April 15
Is the course suitable for experienced writers or non-writers?
Absolutely! Alex has taught this methodology to scientists, businesspeople, dancers, musicians, doctors, etc. She's worked with absolutely every type of writer from CEOs and beginning bloggers to New York Times contributors and professionals who don't speak English as a native language.
Can unpublished or emerging writers benefit from this workshop? Yeppers! Alex doesn't teach writing; she teaches getting rid of the barriers that hold you back. Her goal is to meet creatives and creatives-to-be where they are, so a 30-year veteran, an emerging freelancer, and an aspiring dreamer will get the same benefits.
How much time does it take?
Each week's assignments will take 1-2 hours: mostly lists, prompts, and exercises to build up your Creativity Manual. The only traditional writing assignment is in the third week, and after the fourth and final week, you'll have a six-week deadline to let Alex know you've completed the last class's assignments (no need to hand them in; oh, she'll know…).
Are the assignments flexible?
Yup. Your Creativity Manual is for you to keep forever and ever. Some students add 100 items to their lists or find they want more exercises, which Alex can provide. Others write five items on a list, and find that's plenty. Grading is very important in this class, but it's all about students grading themselves on how far they've climbed up their own ladders.
What if I have another question?
Please ask us! Email info@writelikeahoneybadger.com.