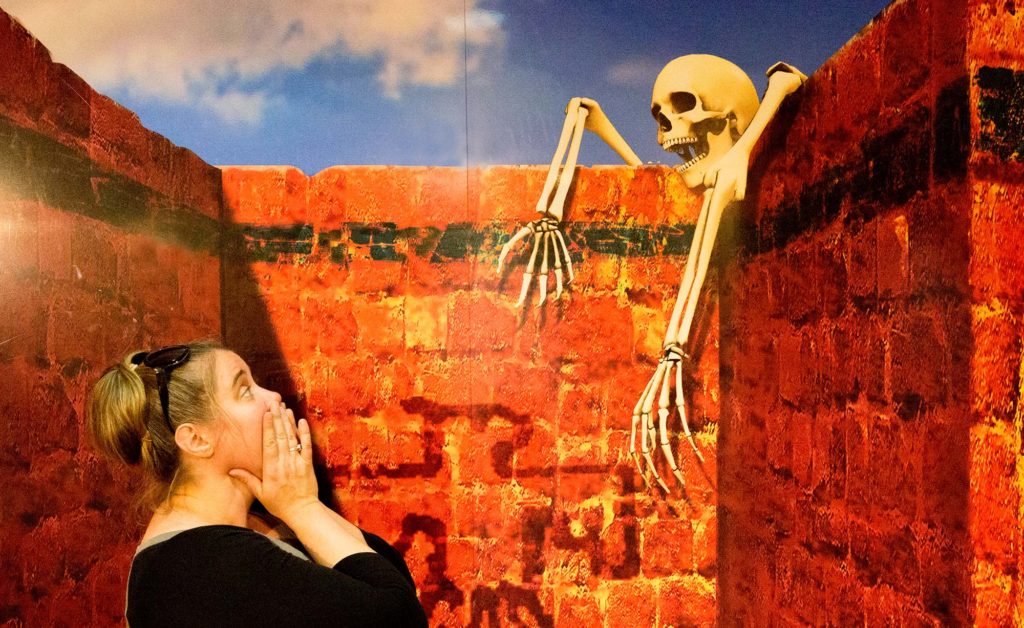 Instructor: Alex Leviton
Date: 1/12/23 (this will be the last term of Tame Your Imposter Syndrome. Alex will join other classes and coach moving forward, so don't miss this opportunity to work with her!)
Zoom seminar time: 9am-noon Pacific
Additional times: The instructor will send out three exercises one week before class and will give three exercises after class. There will be a group email check-in on these exercises a month after class.
Price: $110
Size: min four, max 8 each session
Location: This class will take place via Zoom, a video-conferencing platform with free accounts, plus emailed exercises and check-ins. Please note: You'll receive orientation info when you enroll, which includes reading materials and optional exercises (less than an hour total).
Enroll now!
TAME YOUR IMPOSTER SYNDROME
Do you have an inner critic or an internal negative voice that says you're not enough? Congratulations, you are not a sociopath!
Discover how to quiet that beast and beat your writer's block with this three-hour workshop run over Zoom (plus email exercises and check-ins)!
You'll get to know your imposter syndrome and its ringmaster, the inner critic: how it operates, what drives it, what helped instigate it, and, most importantly, how to tame it. At the end of the session, you'll understand — and, dare we say, even empathize with — the negative internal voice holding you back from writing or creating.
Renowned creativity coach Alex Leviton is happiest helping students find their mojo despite barriers, challenges, or plain ol' turmoil. Alex is also a Lonely Planet author, former start-up director, and humorist. Over the past 15 years, she's taught her Third Layer creativity methodology to students, clients, writers, CEOs, and scientists in over a dozen states and countries. She has now gone deeper, founding The Third Layer LLC, where she consults on creative thinking for businesses and organizations.
One week before the Zoom session, Alex will send you a small homework assignment to get you thinking about the voices and habits holding you back. The class will be interactive, and you're welcome to share as much or as little as you like (live or over chat). Several sessions members have opted to stay in touch and continue to support each other's creativity.
The three-hour class will transition between writing exercises, sharing with the group if you'd like (in the chat is fine!), supporting each other, and taking a break each hour (this is intense work!).
Learn more about Alex's approach in her Seattle Times column: Got impostor syndrome? Congratulations, you're not a sociopath! She's also an expert source for many stories, including National Geographic, The Statesider, and The San Francisco Examiner.

Reviews OF TAME YOUR IMPOSTER SYNDROME
"Alex is master facilitator. The topic is fantastic. She gave such a broad view and gave us the tools to dig further on our own. She went horizontal to allow us to go vertical. Genius!" — anonymous survey response
"It was super excellent to have my afternoon with Alex and everyone else! Just a fantastic day because of her leading the group. We connected on a deep level and I'm inspired by her. I learned so much about myself and have a lot to take away from this." — Andrew Meissen
"I liked how everyone was so open and supportive, and that it forced us to take some time to talk about joy and then identifying imposter syndrome deeply instead of ignoring it." — anonymous survey response
"I was a journalist and travel and lifestyle editor at a Vancouver newspaper for 21 years until it closed recently due to COVID 19, so am in the midst of reinventing myself. Part of this rebranding includes building a website, something I've never done before. I initially thought once the technical end was complete, I'd have no problem with the content because that's what I do, right? Wrong. I had become so overwhelmed with doubt about the success of my new website, I had not only not written anything new for it, but couldn't even bring myself to post stories I'd already written.
"But then I attended Tame Your Imposter Syndrome with Alex Leviton and by the end of the class, she made me realize the only thing standing in my way is me. So, today I write. Alex is a funny, smart, talented writer and facilitator/teacher and I can't recommend this class enough if you're struggling at all. (Or even if you're not.)" — Sandra Thomas
"My session with Alex was amazing. She helped me identify my inner critic and my imposter syndrome residing inside me and to see ways of how I can stop ignoring them. Also, she focused on the fact that  there is no such thing as being perfect, which eased my insecurities in my own writing!" — Chital Mehta
"I liked the cognitive approach to identifying one's inner "monster" and keys to moving past it." — anonymous survey response
OPTIONAL READING
FREQUENTLY ASKED QUESTIONS
Where are the classes held?
This class will take place via Zoom, a video-conferencing platform with free accounts. Please note: You'll receive instructions a week before the workshop starts.
What materials do I need?
1) Zoom and 2) a Creativity Notebook in which to write out the exercises before, during, and after class. Most students continue to write in theirs for many years.
Is there any homework?
When you sign up, you'll receive reading materials and three foundational exercises, which will help you get the most out of the class. They should take less than an hour total.
You're a writing school; is this class suitable for other creatives?
Absolutely! Alex has taught this methodology to scientists, businesspeople, dancers, musicians, doctors, etc. She's worked with absolutely every type of writer from CEOs and beginning bloggers to New York Times contributors and professionals who speak English as a second (or third or eighth) language!
Is the class suitable for all levels?
Yes! Alex has been a professional writer for over 20 years and doesn't know a single creative without a still-active Inner Critic. The goal isn't to get rid of your Inner Critic, but to learn how to transform it into your Inner Advocate.
What if I have another question?
Please ask us! Email info@writelikeahoneybadger.com.