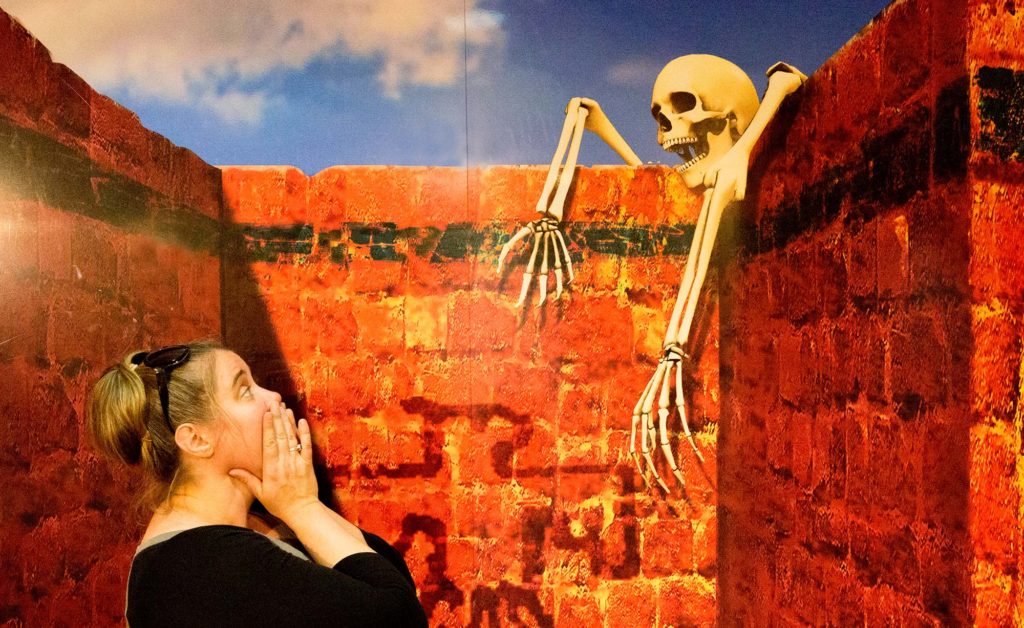 Instructor: Alex Leviton
Date: Wednesday, April 14
Time: 12pm to 3pm Eastern (EDT), single session
Price: $75, scholarships available
Size: min four, max eight each session
Location: This class will take place in an online classroom and via Zoom, a video-conferencing platform with free accounts. Please note: You'll receive orientation info a few days before the class starts.
TAME YOUR IMPOSTER SYNDROME
Do you have an inner critic or an internal negative voice that says you're not enough? Congratulations, you are not a sociopath!
Discover how to quiet that beast and beat your writer's block with this three-hour workshop run over Zoom!
You'll get to know your imposter syndrome and its ringmaster, the inner critic: how it operates, what drives it, what helped instigate it, and, most importantly, how to tame it. At the end of the session, you'll understand — and, dare we say, even empathize with — the negative internal voice holding you back from writing or creating.
Renowned creativity coach Alex Leviton is happiest helping students find their mojo despite barriers, challenges, or plain ol' turmoil. Alex is also a Lonely Planet author, former start-up director, and humorist. Over the past 15 years, she's taught second-layer creativity methodology to students, clients, writers, CEOs, and scientists in over a dozen states and countries. She has now gone deeper, founding The Third Layer LLC, where she consults on creative thinking for businesses and organizations.
Before the workshop starts, Alex will send you a small homework assignment to get you thinking about the voices and habits holding you back. The class will be interactive, and you're welcome to share as much or as little as you like (live or over chat).
The three-hour class will transition between writing exercises, sharing with the group if you'd like (in the chat is fine!), supporting each other, and taking a break each hour (this is intense work!).
Optional add-on ($200): an individual one-hour coaching session with Alex with a full set of three personalized exercises (single appointments are not available except for Write Like a Honey Badger students).
Learn more about Alex's approach in her Seattle Times column: Got impostor syndrome? Congratulations, you're not a sociopath!

OPTIONAL READING
FREQUENTLY ASKED QUESTIONS
Where are the classes held?
This class will take place via Zoom, a video-conferencing platform with free accounts. Please note: You'll receive instructions the day or two before the workshop starts.
You're a writing school; is this class suitable for other creatives?
Absolutely! Alex has taught this methodology to scientists, businesspeople, dancers, musicians, doctors, etc. She's worked with absolutely every type of writer from CEOs and beginning bloggers to New York Times contributors and professionals who don't speak English as a native language.
Is the class suitable for all levels?
Yes! Alex has been a professional writer for over 20 years and doesn't know a single creative without a still-active Inner Critic. The goal isn't to get rid of your Inner Critic, but to learn how to transform it into your Inner Advocate.
What if I have another question?
Please ask us! Email info@writelikeahoneybadger.com.